Buy Carolina Reaper Peppers
Buy Carolina Reaper Pepper from Brazil in Bulk with Shipfrombrazil.com. The Carolina Reaper is considered the hottest pepper in the world with a SHU of over 2 million. This scorching but loved pepper has seen a growth increase in Brazil as Pepper Farmers produce the Carolina Reaper for the rising Hot Sauce Market in Brazil.
Although the carolina reaper was originally produced in the United States, now Buyers, Hot Sauce Producers and Brands are importing Carolina Reaper peppers from Brazil, Ecuador and Peru due to the quality and Price.
Shipfrombrazil.com is partnered with local Brazilian Pepper Farms and Producers that grow and harvest the best Carolina Reaper peppers on the Brazilian Market. Our Carolina Reaper peppers are produced in the state of Minas Gerais in Brazil and surrounding states. All our Pepper Preparation abide by HACCP, Good Manufactured Plan and Food Safety Defense plan and regulations of the processing facility. We also provide Kosher Certified Carolina Reaper in vinegar, Mash and Pureee.
If you are looking for a new supplier for your Peppers, Buy Carolina Reaper Peppers from Brazil with Shipfrombrazil.com. We provide the best quality Carolina Reaper peppers in bulk, with  Ocean and Airfreight and Import Services into the United States,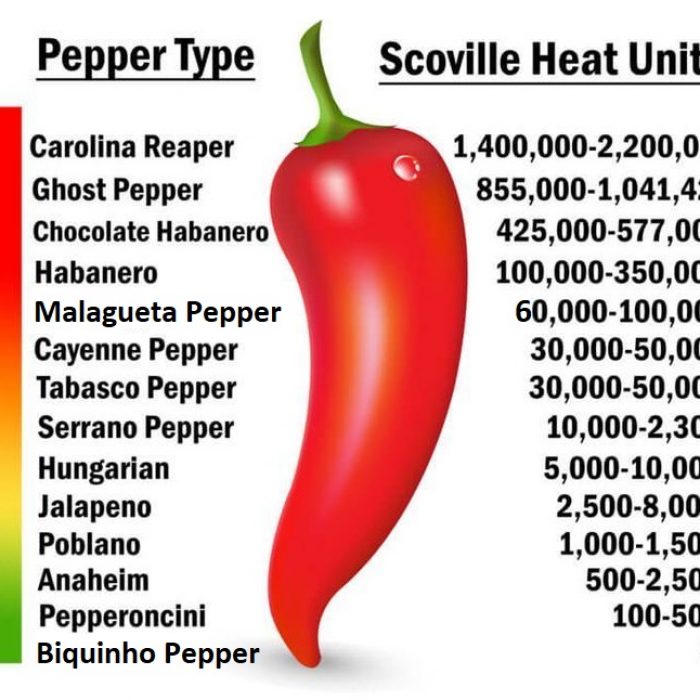 Types of Carolina Reaper Products
Carolina Reaper Whole in vinegar preserve (Kosher)

Carolina Reaper Pepper Puree (Kosher)

Carolina Reaper Pepper Mash (Kosher)

Dehydrated Carolina Reaper Pepper

Carolina Reaper Pepper Powder