Supplier of Carolina Reaper Peppers from Brazil

Shipfrombrazil.com is a Supplier of Carolina Reaper Peppers from Brazil. Known as the hottest peppers in the world, the Carolina Reaper Pepper is produced and exported in Bulk from Brazil.
With a Scoville scale (SHU) exceeding 1 million units, the Carolina Reaper is considered the hottest pepper ever created and currently sold on the market. Compared to your average jalapeno pepper, it measures 175 to 880 times hotter.
If you a looking for a reliable supplier of Carolina Reaper Pepper in Brazil, please contact us or visit our site today.
Carolina Reaper Specification
Carolina Reapers grown in the state of Minas Gerais, Brazil

Whole Carolina Reapers


Conserved in Vinegar or Natural

2 Years Validity in Vinegar Conserve

Packaging: 100kg or 200kg Sealed Barrels

The Production Process of the Carolina Pepper is performed in strict accordance with Brazilian Food Sanitation Regulations and International Safety Standards.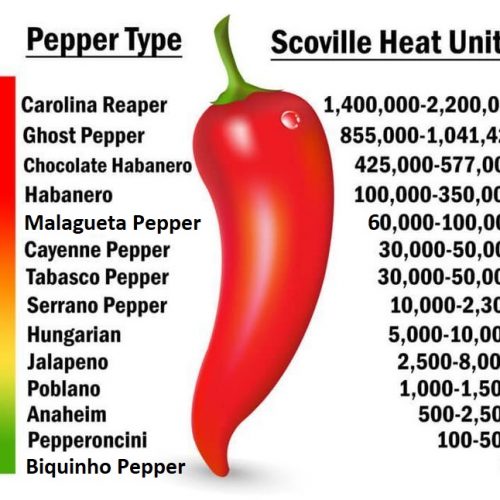 Carolina Reaper Pepper Supplier and Exporter

At Shipfrombrazil.com, our specialty is the exportation of the highest quality Brazilian Peppers. We ensure the Peppers are produced to your specification and needs. Shipfrombrazil.com is a registered Trading, Import and Exporting Company in Brazil with CNPJ: 11.343.847/0001-95 and located in Rio de Janeiro, Brazil. We specialize in assisting International Buyers seeking to import products from Brazil at competitive pricing and logistics assistance. Our Team is experienced in finding the right product that fits your needs, provide all exportation registration services in Brazil, Internal Logistical and customs clearance. For US Buyers, we also offer Importation and Delivery services in all 50 States.If you are looking for a product we do not offer, we offer Specialized Sourcing and Procurement Services for all goods produced in Brazil.